Denver Sprinkler Blowout
Within the first 10 days of October, it is advisable to evacuate the majority of the water from the various parts of your irrigation system or sprinkler systems in Denver. The process of removing the water from the sprinkler lines and pressure vacuum breaker is straight-forward. We use compressed air to push the water out of the brass PVB as well as the manifold(s), valves, pipes and sprinkler heads. Then we drain the supply side to a drain near the shutoff valve (usually in the basement or crawlspace) unless you choose the Concierge+DIY service where you take care of shutting off and draining the inside lines. In either case, this can be done solely with gravity and if needed, compressed air to speed the process along. We capture 99% of this water when the process is done in a basement. I take the time to determine if your shutoff valve appears to be leaking (internally even after it is shut off) & I will give you my recommendations on what to do next. It is essential to book an appointment online in order to secure a time slot.
$65 Cash price for the first 6 zones & $5 each for additional zone. $70 ck/cc/pp
(Crawlspace access please add $35)
Feel free to peruse the online appointment scheduler with a reliable and friendly, Denver Sprinkler Blowout pro. When you are ready, use this handy online tool to schedule your Denver sprinkler blowout appointment ahead of time or in some cases, even the same day! Denver sprinkler blowout starts at $65 with cash discount or $70 by check/cc.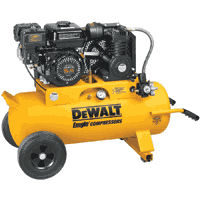 Denver Irrigation Blow Out and Winterization
In order to ensure Denver sprinkler blowout requirements, we use a powerful gas powered compressor that provides a robust 16 CFM (air flow) to evacuate your system effectively and quickly. It is possible to use smaller compressors on many systems, however, it can take longer and be harder on the system. There are some systems that may have subterranean pipe leaks and therefore require a more powerful compressor than the average homeowner has at their disposal. If you want to learn how to do it yourself, feel free to watch me and ask any questions.
If you attempt to winterize your sprinkler yourself, never place your face above the pressure vacuum breaker as the plastic parts inside could fail if you deliver too much pressure too rapidly to the PVB. The same is true when turning on your sprinkler in the Spring – turn the water on SLOWLY, yes water will spill out and that is okay as it should stop promptly. Turning the water on too fast usually results in the poppet and bonnet exploding out of the PVB housing which is dangerous as is any pressurized device.